Holiday Chicken Chips Combo Pack
Description

This season, make a lasting impression with two bags of our delicious Chicken Chips, packaged in limited edition holiday red and green bags. Our chips make perfect stocking stuffers, office party gifts or holiday pup party snacks - so, don't delay - get them before they're gone!
Feeding Guidelines

Follow the serving recommendations below based on your dog's size, but check with a vet if your dog has any special dietary needs:

Small Dog 5-15 lbs ......................... 1-2 Chips*
Medium Dog 16-30 lbs .................. 2-3 Chips*
Large Dog 31-50 lbs ....................... 3-6 Chips*
X- Large Dog 51+ lbs .................... 6-10 Chips*

*Number of chips recommended per day, consult your veterinarian regarding any specific dietary restrictions for your dog.

Return to the Dog Treat product collection page.
Satisfaction Guarantee

Our satisfaction guarantee means that if you or your pup aren't 100% satisfied with your Farm to Pet products, you can return them for a full refund. Just send us an email at hello@farmtopettreats.com so we can start the refund process and make the situation right.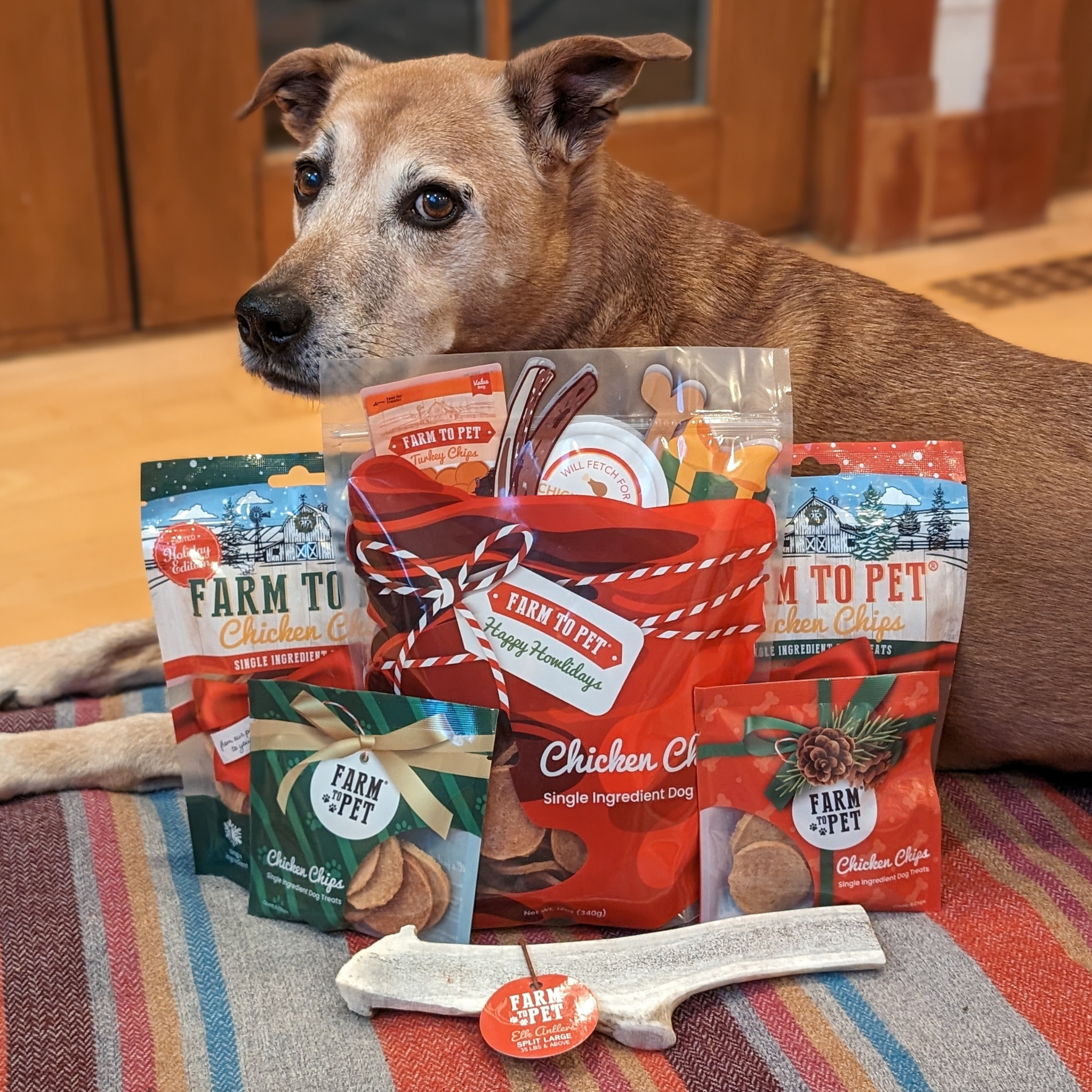 THe Perfect Gift For Pups
This holiday season, you can avoid endless website scrolling or fighting for space in jammed parking lots by ordering a gift from Farm to Pet for your favorite pup. We offer limited-edition bags of healthy dog treats in various sizes, making it easy for you to give something special to all the dogs in your life.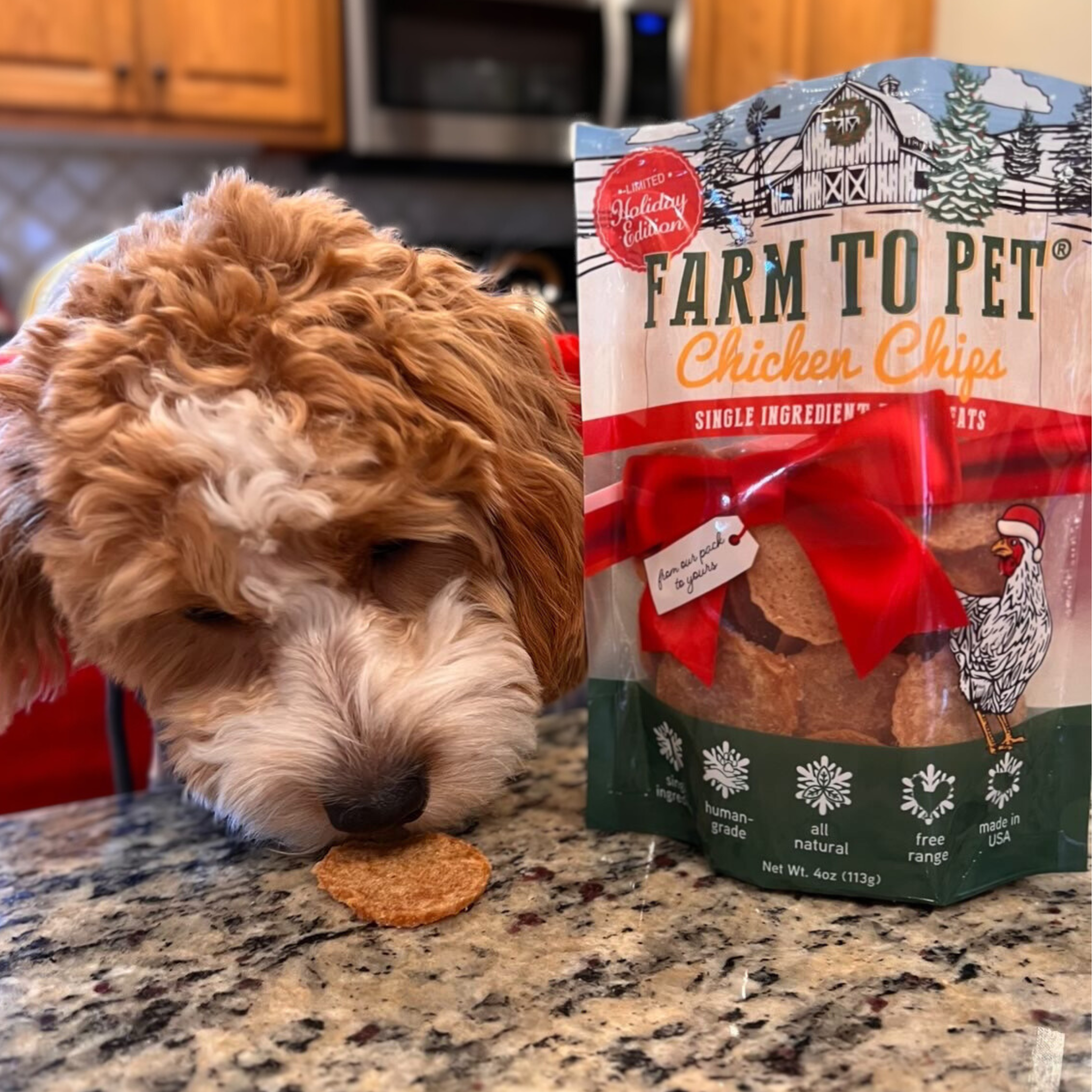 New Tricks for the Season
If you're looking for a perfect reward for your furry friend's training, our chips could be the answer. They are not crumbly and won't take ages for your dog to chew. Moreover, they are rich in protein, packed with nutrients, and low in empty calories, making them an ideal treat for all ages of dogs. Whether you're teaching a young pup how to sit, or an old dog a new trick, our chips are woof-tastic!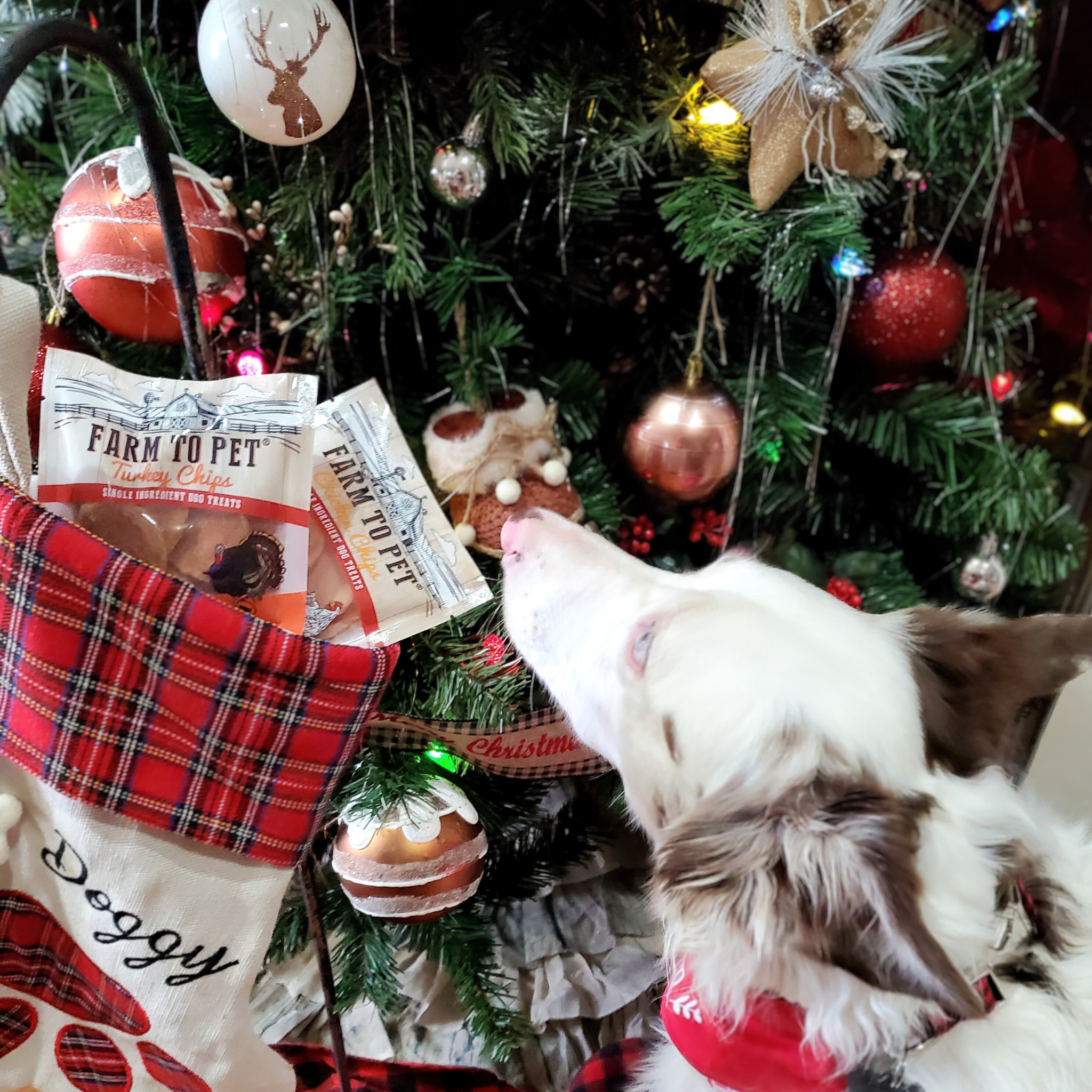 Happy and Healthy Howlidays
Our crunchy Chicken Chips for dogs are perfect for any time of the year, especially when we tend to indulge over the holidays. These chips are not only delicious but also easy on your dog's stomach. They contain high protein and low-fat content, making them the healthiest treats for your furry friends. Your pup will surely love the taste and you can have peace of mind knowing that they are enjoying a nutritious snack.
Total 5 star reviews: 1
Total 4 star reviews: 0
Total 3 star reviews: 0
Total 2 star reviews: 0
Total 1 star reviews: 0
Reviews Loaded
Reviews Added