Multi-column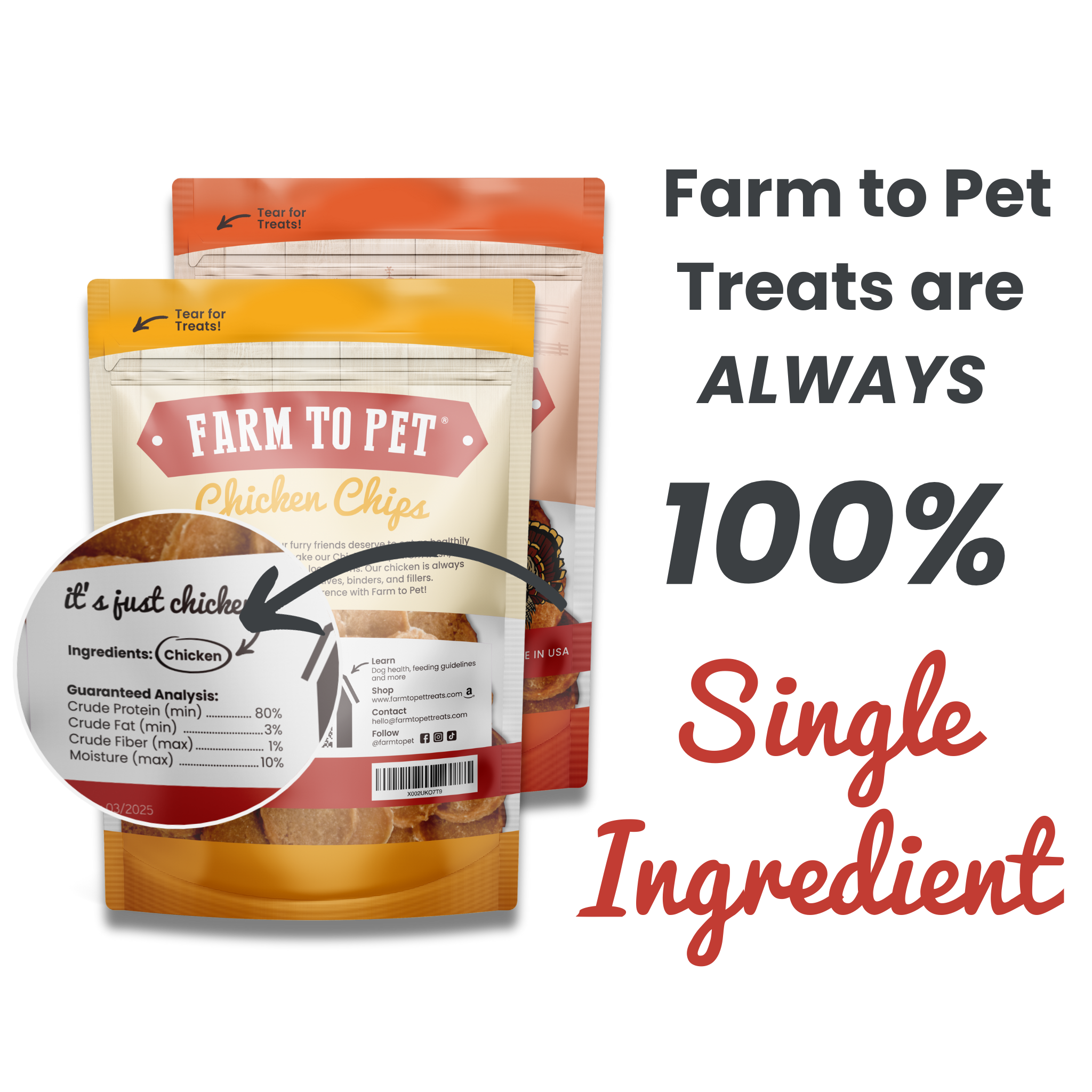 ONE INGREDIENT, NOTHING ELSE
We craft our treats with only the highest quality ingredients so you can always trust what is in the bag. We NEVER add unhealthy by-products, binders, fillers, additives or preservatives.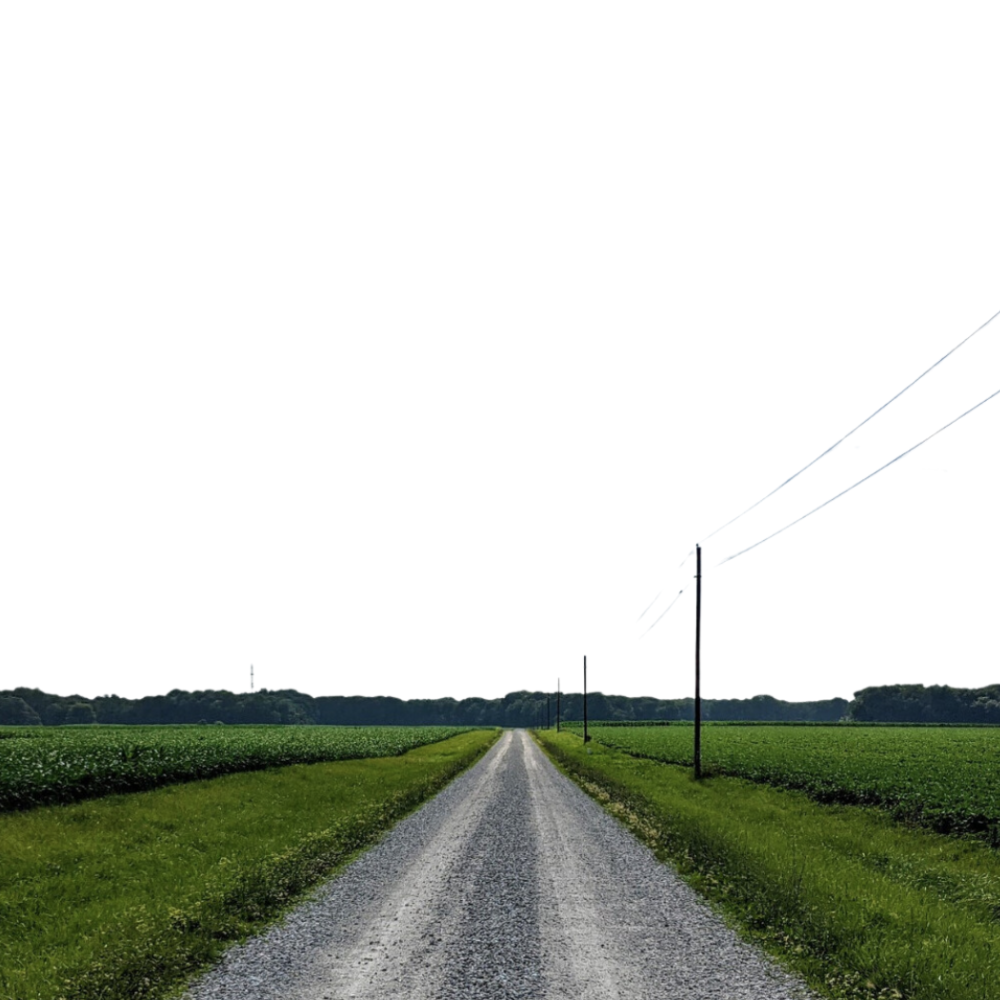 Fresh off the Farm
Call us old fashioned, but we don't believe the best ingredients are made in a laboratory. Mother Nature provides all the nourishment our pets need to thrive. That is why Farm to Pet's ingredients are always farm fresh.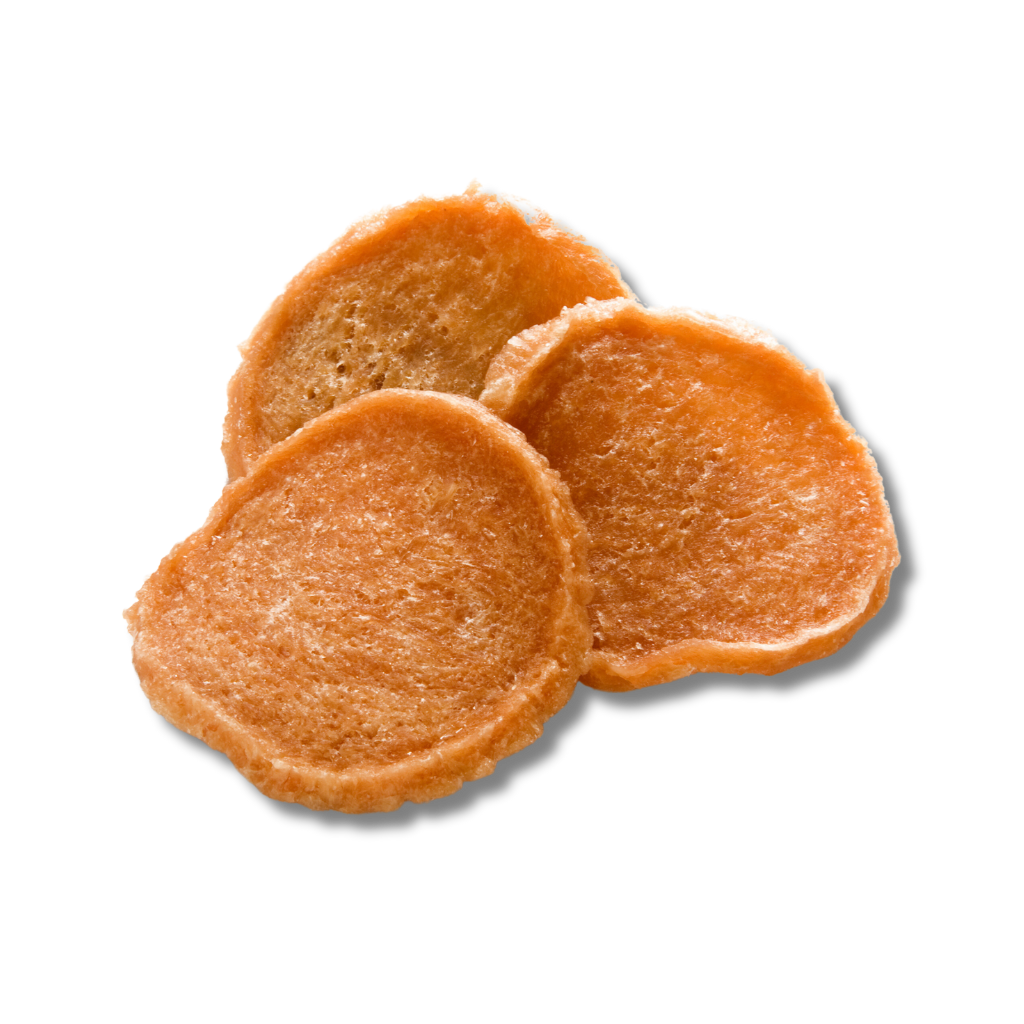 BATCH MADE, SIMPLE TREATS
Farm to Pet meticulously produces 100% of our human-grade protein treats in our own facility. We carefully prepare, dehydrate, and inspect each batch to create treats that will leave your pup begging for more!
Natural, Healthy Dog Treats
Our nutritious dog treats are naturally heavy on the flavor while still packing in lots of nutrients. If your pup isn't crazy about treats that are heavy in unnatural ingredients, they might be craving that REAL flavor that our treats have. Our production process makes the absorption rate of our treats much higher than our competitor's treats, making them a healthy and delicious snack your dog will love.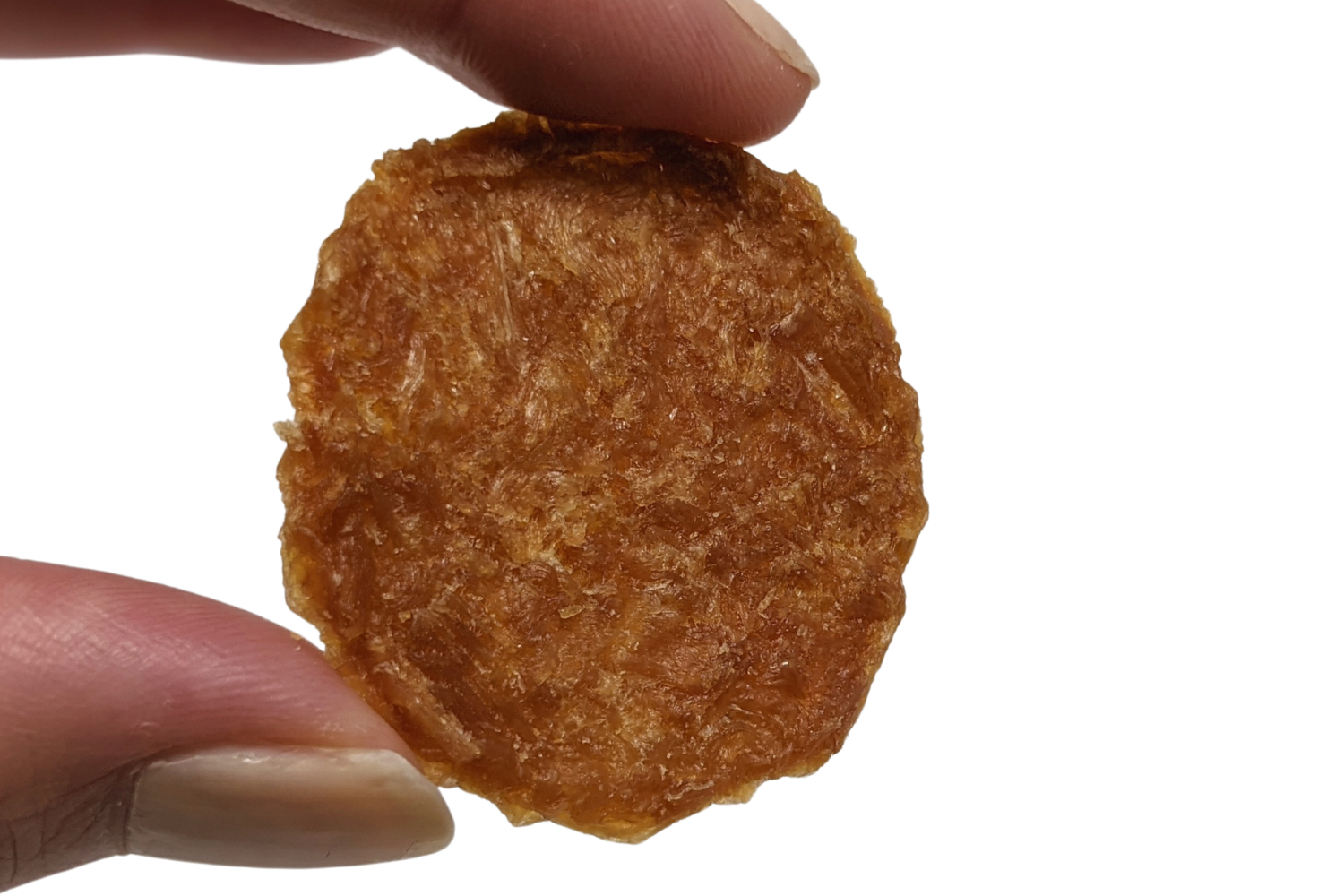 VETERINARIAN APPROVED
Not only do vets approve of how healthy Farm to Pet treats are, they purchase them too! Our treats are packed full of protein but contain very little fat, making them an extra healthy treat for treat-loving dogs on a bit of a diet. Believe the experts–some of our most loyal customers are veterinarians!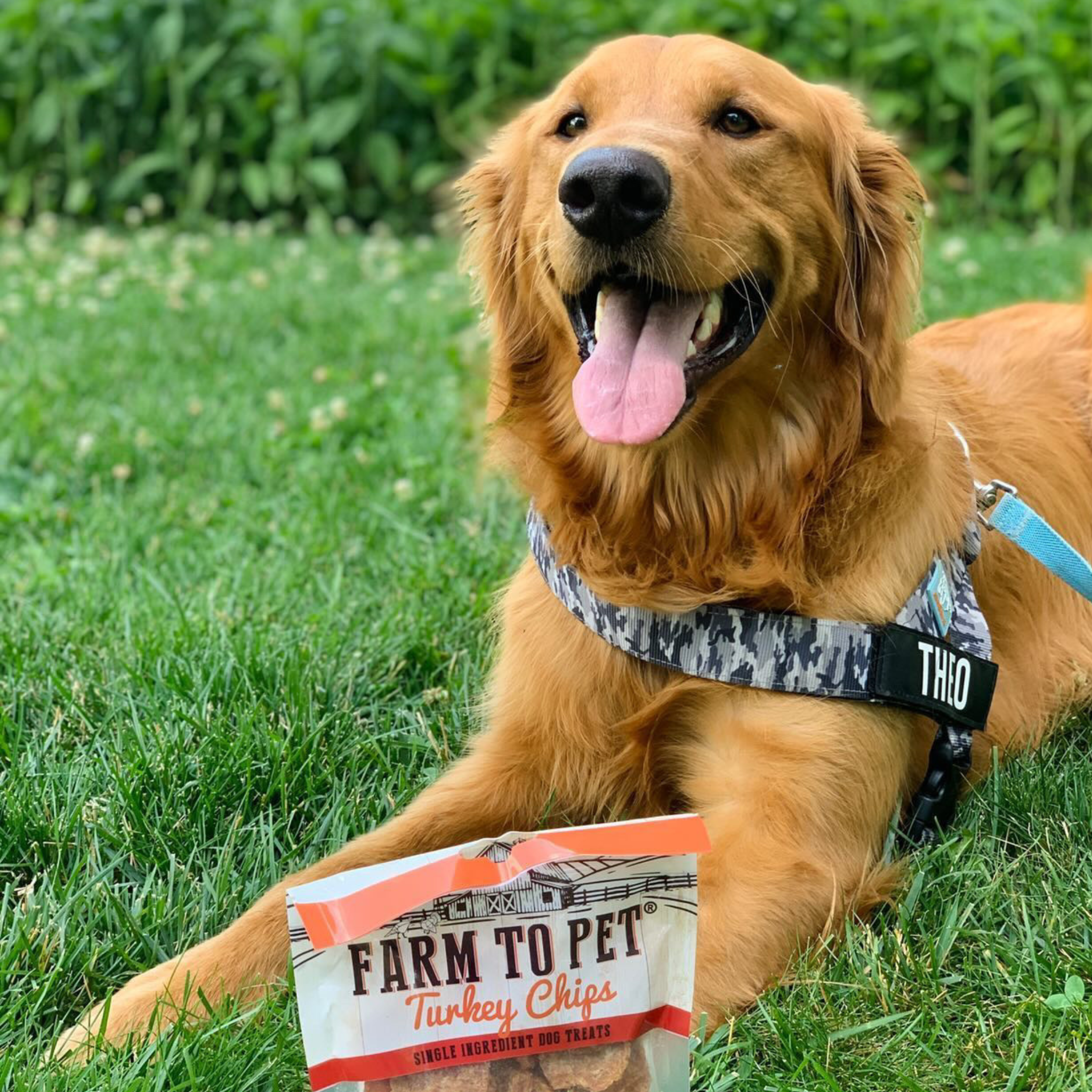 NO MORE TUMMY TROUBLES
Our treats don't include a bunch of chemicals you don't know how to pronounce, making them much easier on your dog's stomach than the typical artificial treat. If you've noticed that your current treats make your dog's tummy act up, Farm to Pet has the answer!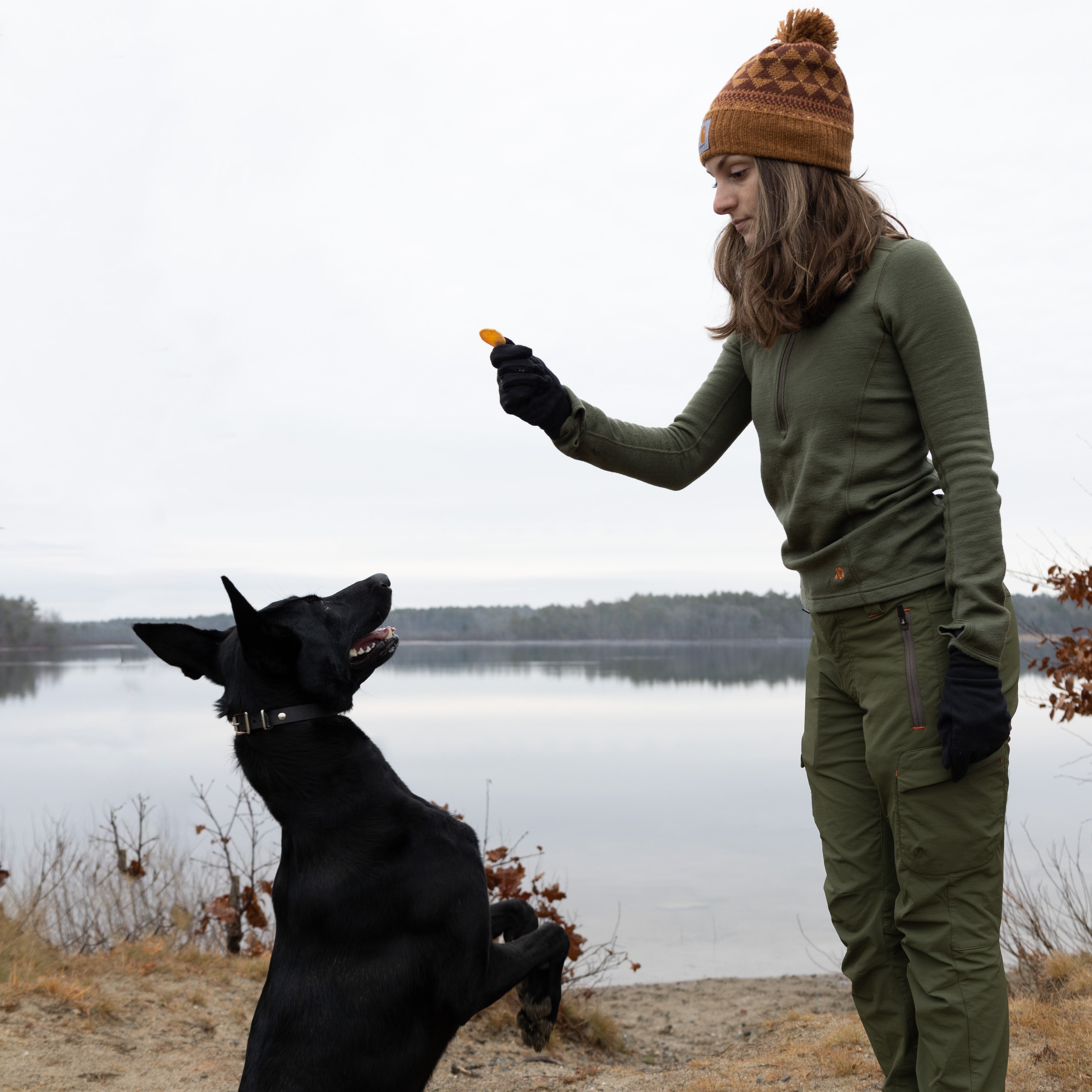 MAKE TRAINING A BREEZE
Training is a walk in the park when you're using Farm to Pet treats! Our chips break apart easily so you can use smaller snack bites for training. Unlike other treats, they won't crumble into dust when you break them or take your dog forever to chew. Plus, they're rich in the protein your pup craves, full of nutrients, and low in empty calories. They're great for all ages, whether you're teaching the new puppy to sit or teaching the old dog a new trick. 
From the Humans
From the Humans
My pup Bodhi loves the chicken chips and I love that I feel good feeding them to him!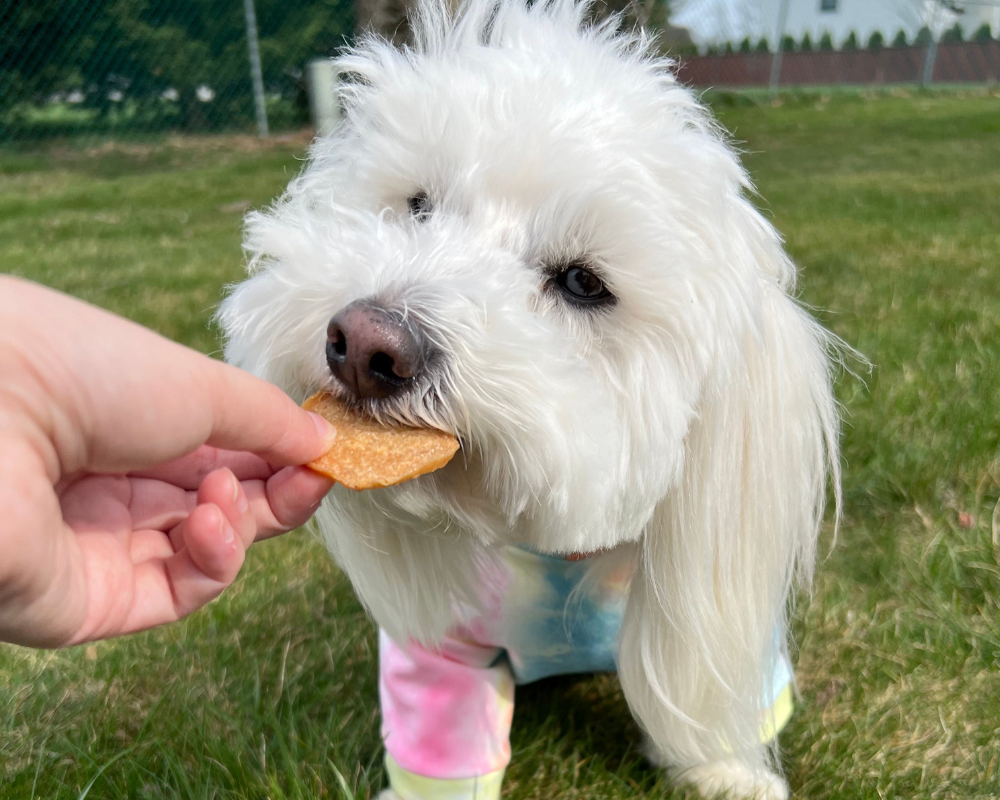 My pup Bodhi loves the chicken chips and I love that I feel good feeding them to him!
You MUST keep Farm to Pet treats stocked at all times if you love your dog.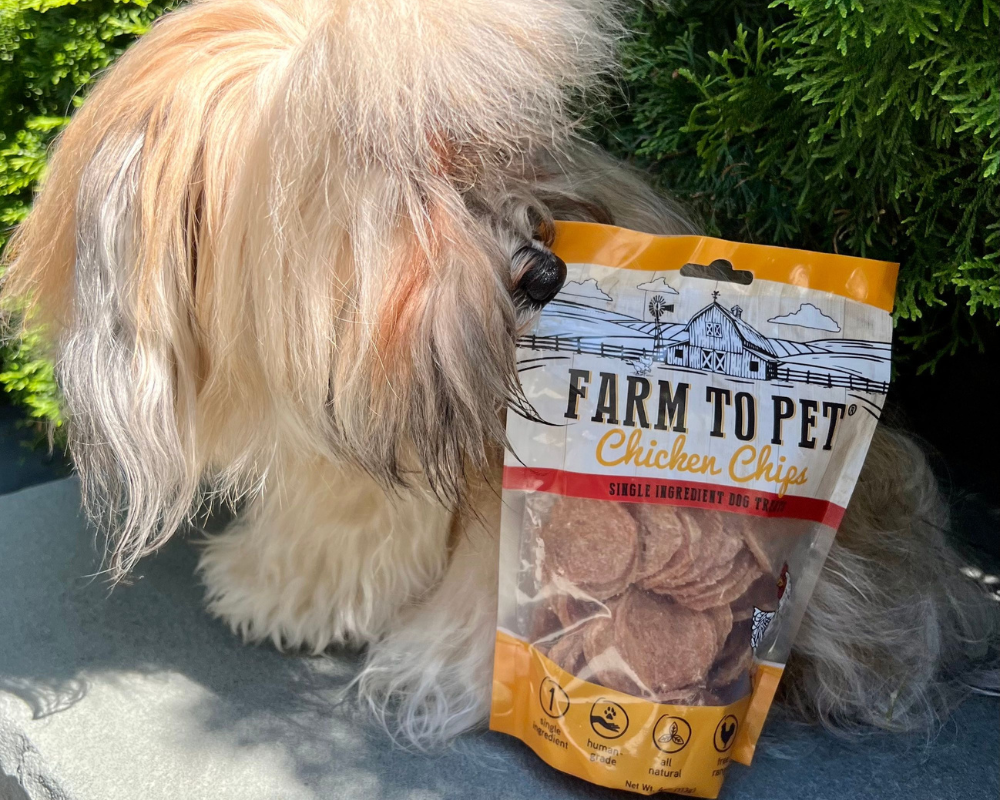 I love that they are a one ingredient treat. No junky additives.